Commercial
Locksmith Lone Tree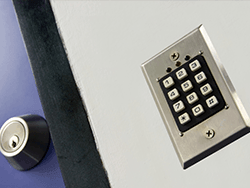 Progressive security solutions are only a phone call away. Are you looking for ways to improve your business when it comes to security? Locksmith Lone Tree can provide you with the help that you need, when you need it. We have worked with all sorts of businesses, from warehouses to retail shops, to determine what the best methods are when it comes to better protection. We are a commercial locksmith in Lone Tree, CO that understands an array of needs and is therefore able to provide an array of solutions. If you would like to discuss potential cutting edge options for your commercial building, let us know. We will schedule a free consultation for you or provide you with pricing information for any service that you are thinking about. We are the commercial locksmith in Lone Tree, CO that you can count on. So take that first step and call us today!
Call us today: (720) 499-0133
We offer many services to customers, some of which are listed below:
Lockouts
Desk / Cabinet / File Cabinet Locks
Access Control
Master Key Systems
Re-Key
Business Keys
Break-In Repairs
Locks, Deadbolts & Hardware
You will find that you achieve the best results when you hire the best company for the job. Hire Locksmith Lone Tree and experience the level of customer service that you deserve. We would be happy to assist you in any way that we can. Thanks for stopping by!
Call us today: (720) 499-0133